About Howe Foundation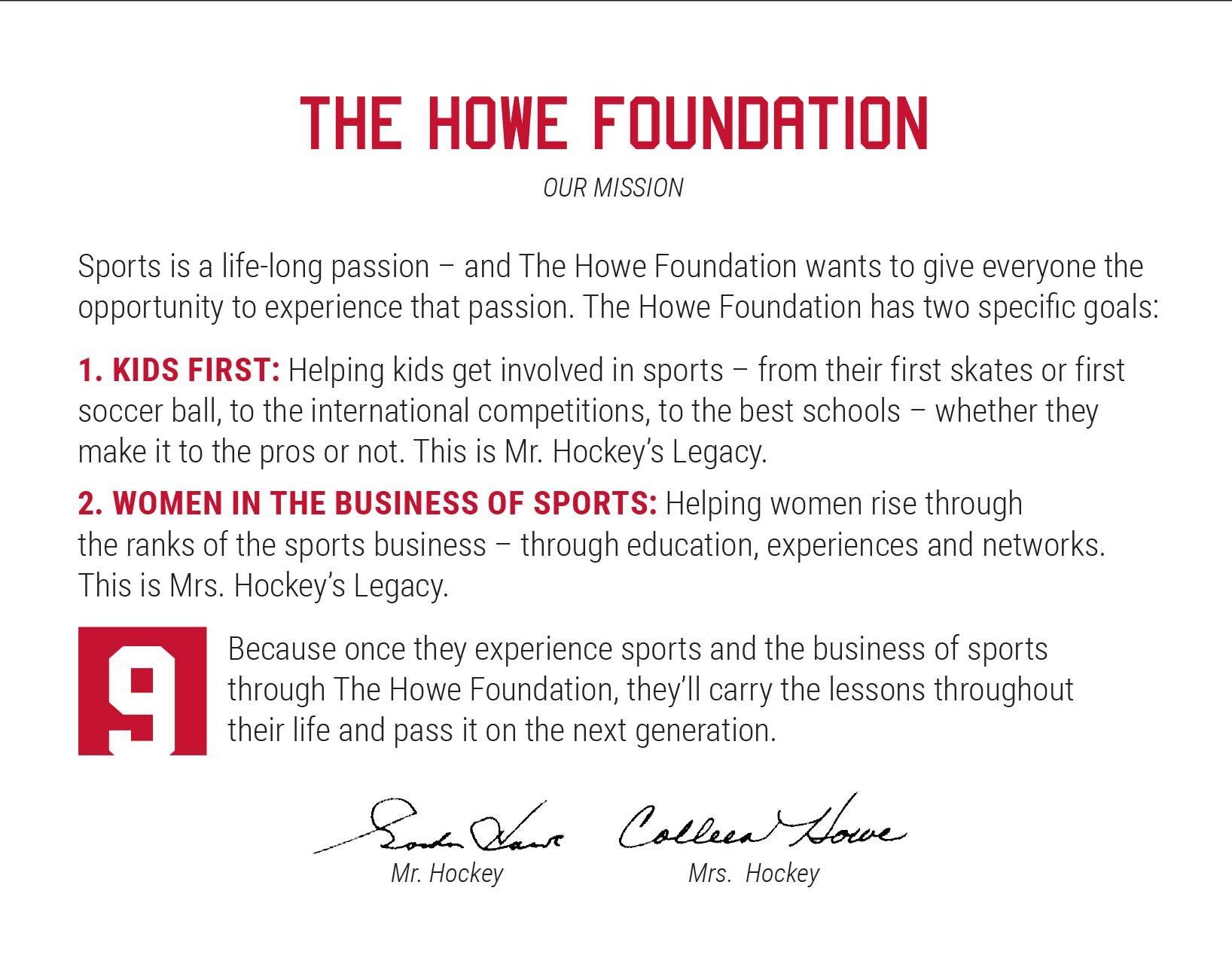 ---
---
The Howe Foundation was created in conjunctions with the passion from both Mr. & Mrs. Hockey - Gordie & Colleen Howe. The missions of the Foundation is to support youth and women to give them the opportunity to experience sports. Sports carries many life lessons that can be learned and passed on to the next generation and it is Gordie & Colleen's legacy to continue to make this a reality through The Howe Foundation.
You can donate directly to support the How Foundation by contacting us at info@frameworth.com. You will be directed to a member of the foundation who can provide more information and a direct avenue to support Mr. & Mrs. Hockey's legacies of helping kids and women in sport.
---
Sign up to be a Howe Foundation Insider and never miss out on exciting new products, information, or events.